Driving Instructor Training – Welcome to the start of a new career. Y2 Learn Driver Training uses a Grade A ORDIT registered driver trainer. To help you achieve your goal to become a driving instructor use the button below. See if you are eligible to start your journey!
Click Here To See If You Are Eligible
---
We operate a successful driving school
Over the last year we've noticed more and more people want a change of career. This change can be very rewarding as well as satisfying. By allowing learners to achieve their goals in a client centered environment.
We openly encourage all our instructor to improve and promote themselves.
---
So how do we get to become a driving instructor? – Driving Instructor Training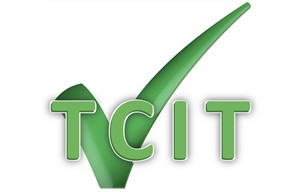 We offer a product that is simply unique. It allows you to study for three qualifying exams (did you know there three qualifying exams).
1 – The theory test. For the theory you have 100 questions spilt into 4 categories each with 25 question and you have achieved 25%.
2 – The driving test. Lasts for 60 mins, to pass you require less than 6 driver errors, no serious or dangerous errors.
3 – The instructional test. With the product with offer you could have been studying for this whilst doing the other two exams.
---
What is this product called TCIT?
A grade A trainer who helps you take responsibility for your own learning. It gives you all the necessary materials of the course which includes a workbook, manuals. As well as, Highway Code, driving essential skills, driving instructor manual . This comes with over 70 hrs of online videos and webinars.
The course has 13 modules, first 12 help you understand how and what is required to become a driving instructor, the 13 module prepares for your part 3 qualifying exam. These are matched to the National standards for Driver and Rider training & The National Driving Syllabus which are both produced by the DVSA for guidelines.
With our Grade A ORDIT registered trainer facilitating you will easily be on your way to becoming a driving instructor.
Take time to watch the video below.