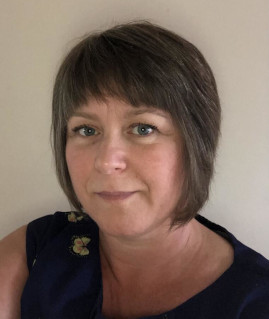 Joanne Pritchard
Instructor
Hi, there I'm Joanne,
I am 47 (if you are 17/18 -yes, that makes me at least as old as your parents).
So how did I come to be teaching people to drive? In 2018 I found myself needing to look for another job. I have thought about becoming an instructor several times before. But how do you become a driving instructor? Is there a school for driving instructors? I remember my instructor. He was a really nice man, calm and patient. He never seemed stressed.
I googled how to become a driving instructor - the DVSA website explained three parts to becoming a driving instructor. Another website said that only 10% of people who start the training qualify. A friend told me that her dad had tried training, but it was too hard, and he gave up. DVSA advise that it was essential to find an 'ORDIT" registered instructor trainer'.
If ever anyone has said to me you won't be able to do that, most people wouldn't be able to do that......my response would be, "Watch me!"
Neil at Y2 Learn was my Audit Registered Instructor Trainer. I remember thinking Neil is the kind of instructor I want to be. The most important thing I learnt from Neil is that teaching people to drive is not about getting them to pass a test. It's about teaching them to be safe, considerate drivers in the future - teaching skills for life. I want my students to leave me safe and confident once they have passed their test and able to deal with whatever they encounter.
I can honestly say that being a driving instructor is absolutely the best job I have ever had. I enjoy every day. The reward of watching your students grow and achieve their first big solo goal is fantastic. Knowing that you facilitated that is total job satisfaction.
Neil's innovation and forward-thinking make Y2 Learn an incredible opportunity, and I'm proud and excited to be part of this multi-award-winning team.
Postcodes Covered: LE10 , LE9 , CV10 , CV11 , CV13 - Hinckley and surrounding areas