Climb Up Snowdon For Prostrate Cancer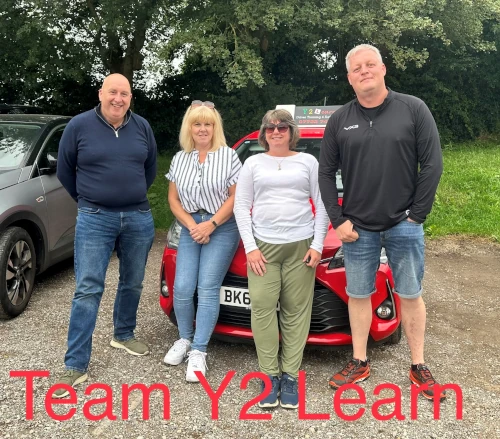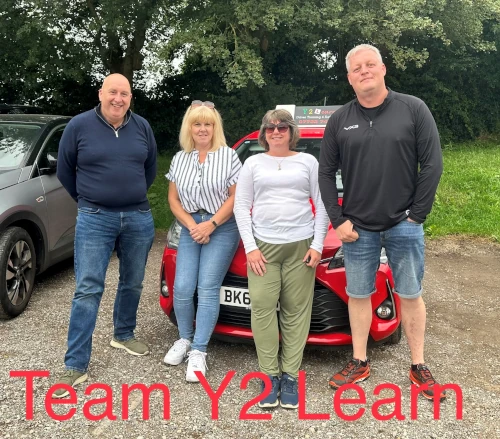 We are excited to announce that our team has set a challenging goal to raise money for charity: climbing Snowdon together. This adventure symbolises our commitment to making a positive impact. As well as supporting a noble cause that is close to our hearts.
By taking on this challenge, we hope to not only test our physical and mental strength but also raise awareness and much-needed funds for our charity .
We will keep you updated on our progress, training, and the impact of your support. Thank you for joining us in this endeavor and for your commitment to making a difference
Training Update: Preparing for Our Snowdon Climb for Prostate Cancer.
We're excited to share our progress as we prepare for the Snowdon climb on October 7th to raise funds for prostate cancer research and awareness. Our training has officially kicked off, and the team is committed to getting in shape for the challenge ahead.
Recently, we completed a 2.49-mile walk around Sutton Cheney and incorporated some incline training at Hollycroft Park. As we continue to build our stamina and strength, we're reminded of the importance of our cause and the positive impact we can make together.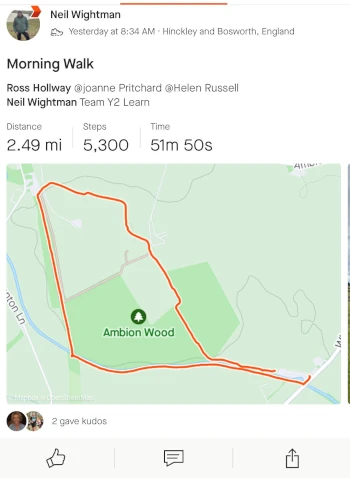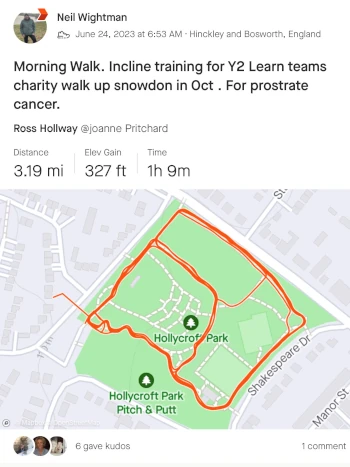 Stay tuned for more updates on our journey.
Anyone can donate to our cause by following the link below.
https://www.justgiving.com/team/TeamY2Learn#cb=f5bbe753982d74&domain=www.justgiving.com&is_canvas=false&origin=https%3A%2F%2Fwww.justgiving.com%2Fffaf9cfb937572&relation=opener&frame=f1d2753fc0f85d8&result=%5B%5D&e2e=%7B%7D
Thank you for reading our blog – Climb Up Snowdon For Prostrate Cancer.
Thank you for your support.
Neil – Ross – Joanne – Helen