Products Offered By Y2 Learn Driver Training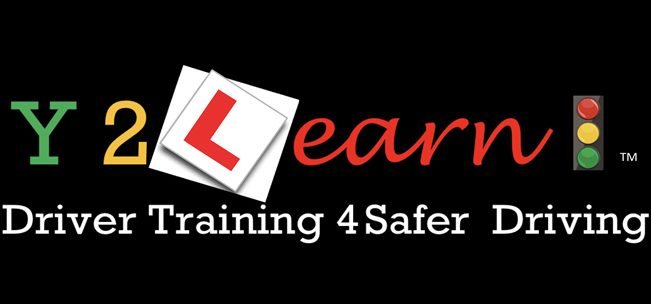 Y2 Learn Driver Training offers various training options which help to make us more innovative.
We have launched our GDE (goals for driver education modules ) into groups like scouts & explorers aged 14 to 16 to help introduce them to thinking and feeling about driving before their lessons start. Creating this type of attitude will help them plan for the future and when they enter their lessons.
Whether you are turning seventeen and starting to get your driving licence or have been passed some years and looking to train to become a taxi driver or even a driving instructor, Y2 Learn Driver Training offers it to you.
Products Offered By Y2 Learn Driver Training
Let's look at the first scenario; you're just turning seventeen and have applied for your licence. Make sure you look and think about what you want from your time learning to drive?. It is not about just the price. The reason I say that is learning to drive is priceless; it is giving you the skills for safe driving for life. When you start learning with Y2 Learn Driver Training, you open up a new world to driver training.
Driving lessons are created and centred around your preferred learning style because you are the only person that knows how you learn. You are automatically registered to theory test pro, a website that allows you to study unlimited for your theory test and with the option that your Instructor can see into it and help where you need help, you are also given the link to our YouTube channel with various video's to assist you in between lessons which seemed to be an invaluable tool to aid learning.
We also train people to become taxi drivers and sub-contract to Diamond advanced motorist, where two instructors are advanced driver test examiners—offering you the whole process from training for the test & to conducting the test as well.
ORDIT registered
I'm also ORDIT registered, which allows me to train people to become driving instructors. It will take you from part 1, the theory test, to part 2, the driving test and part 3, the instructional test. The product we use is TCIT, allowing you to be that driving instructor from day 1.
We also offer Eco-Driving lessons to make you a smoother driver and, at the same time make a saving on fuel.
We also offer a safeguarding qualification to people who work with children and vulnerable adults. So, for example, if you were going to be a taxi driver and do school runs or work with children, this would benefit you, or even training to become a driving instructor, which would also be a benefit for you as both roles require a DBS, What does DBS stand for?
The Disclosure and Barring Service
The Disclosure and Barring Service helps employers make safer recruitment decisions.
Taxi Drivers and Driving, Instructors need to have a enhanced DBS.
What is an enhanced DBS check?
What Does An Enhanced DBS Check Show? An Enhanced disclosure check shows full details of a person's criminal record, such as cautions, reprimands, warnings, and spent and unspent convictions.
Thank you for reading our blog – Products Offered By Y2 Learn Driver Training.