Pull up on the right-hand side, then reverse two car length's
This blog will look at the manoeuvre, using three basic skills observations, control, accuracy "Pull up on the right and reverse two car lengths". There are a lot of people that get confused when they see learners doing this manoeuvre, but why people do it all the time.
So why is it used on a driving test? Well, so many people have taken to moving from the left to the right to park.
So much so that it has now been considered a reason for teaching it.
Let's say, for example, that you pull and park on the right, and someone comes along and parks in front of you. It reduces the vision for the driver, making it harder to see what is coming in front of you—requiring the driver to reverse to get a more detailed and better view of what is approaching in front of them. Once they have reversed, they can then make a more precise decision on when to move back to the left-hand side of the road to continue their journey.
Performing this manoeuvre:
Let us imagine you are driving down a road, but you want to park on the opposite side, the right. Firstly, we use our mirrors (middle and right) and signal our intention, just as if we are turning right, checking what is behind and then what is coming towards us.
Then, if no vehicles are coming, we can proceed across the road to get into our stopping position (if cars are coming towards us, then just like turning right, we Give Way, allowing them to pass and waiting until it's safe). When safe to move we cross to the right-hand side. Once stopped, we select reverse gear and obverse all around to ensure it is safe to continue reversing. Observations are an essential part of this manoeuvre, and there is debate about whether we should continue reversing if vehicles come from behind us on the left-hand side (if cars are coming on the left, you should continue to observe them in case they indicate right, at which point you should stop). Again, just like you should stop if a vehicle is coming from in front of you. Reversing at no more than 2 mph for Control.
So how do we decide on two car lengths?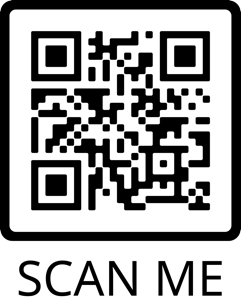 The Easy Way is to reverse from one raised curb to another keeping roughly about six inches from the curb which is the Accuracy. Once we have reached that point, we stop and change the gear back to first. We are then observing all around the car from the right-hand side. Then, to ensure it is safe, we apply the left indicator and start to move across the road to the left-hand side, looking forwards and over our left shoulder to ensure it is still safe. We observe at least twice to be sure and safe and then continue to drive on in our normal driving position.
See our YouTube video on this manoeuvre – https://youtu.be/Lg5WyKKaqJ8
Thank you for reading our blog – Pull up on the right-hand side, then reverse two car length's.