Your Provisional Driving Licence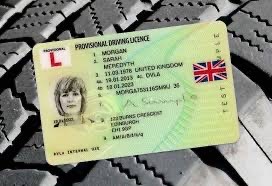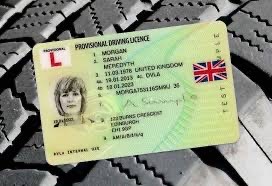 Getting your first provisional driving licence for a car, motorbike, moped or other vehicle from DVLA online. You need to apply up to 3 months in advance of turning 17 . There can be delays due to the backlog from covid , but things are starting to improve.
When applying for your provisional It will you costs £34 to apply online. You can pay by MasterCard, Visa, Electron or Delta debit or credit card , or you can apply by post , but it would be quicker to apply on online.
Things you will need to be able to apply are:
an identity document, such as your passport
addresses where you've lived for up to the last 3 years
Your Provisional Driving Licence
You might be asked for additional information, such as your National Insurance number if you know it.
You'll get a confirmation email from DVLA after you've applied.
Your licence should arrive within one week if you apply online. It may take longer if DVLA need to make additional checks. There are different rules depending on your age and the type of vehicle. Check what vehicles you can drive and when before you start to learn. You will need your provisional licence for your instructor to check before starting your driving lessons or you can apply for a code that you can send to your instructor for them to check before your driving lessons.
www.gov.uk/view-driving-licence
You can use this service to:
view your driving record, for example vehicles you can drive
check your penalty points or disqualifications
create a licence 'check code' to share your driving record with someone, for example a car hire company
The check code will be valid for 21 days.
You'll need:
your driving licence number
your National Insurance number – find your National Insurance number if you've lost it
the postcode on your driving licence
Most people can start learning to drive when they're 17. You must be able to read (with glasses or contact lenses, if necessary) a car number plate made after 1 September 2001 from 20 metres.
You must also meet the minimum eyesight standard for driving by having a visual acuity of at least decimal 0.5 (6/12) measured on the Snellen scale (with glasses or contact lenses, if necessary) using both eyes together or, if you have sight in one eye only, in that eye.
You must also have an adequate field of vision – your optician can tell you about this and do a test.
Rules for learning to drive
You must have a provisional driving licence for Great Britain or Northern Ireland when you're learning to drive or ride.
You must be supervised when you're learning to drive a car. This can be by a driving instructor or someone else who meets the rules, for example family or friends.
The car you learn in must display 'L' plates.
You can drive at any time, day and night.
You can only drive on motorways if all of the following apply:
you're driving in England, Scotland or Wales
you're with an approved driving instructor
the car is fitted with dual controls
Where will you need your driving licence?
There are two occasions that you will definitely need your licence , the theory test and practical driving test.
When you have done your lessons and have agreed with your driving instructor that you are ready to take the test.
On the day of the test you will be required to show the examiner your driving licence , so it's important that you make sure that you have your provisional licence before leaving home . You will probably asked by your instructor to show him or her so they know you have it , as the test won't go ahead if you can't show it to the examiner.
At the end of your driving test if you have been successful the examiner will ask to see your licence again , then ask you if you would like him/ her to apply for your new licence.
This is the easiest way to get your new driving licence and this could take up to 10 days , but normally earlier.
Thank you for reading our blog – Your Provisional Driving Licence.